(Please LIKE & SHARE our Facebook Page & Follow us on Instagram @tatonkacreekranch)
---
Howdy and welcome to Tatonka Creek Ranch! We are celebrating over 20 years of providing exciting exotic and native game hunts for hunters looking for an affordable outdoor experience.
We want to thank you for taking time to visit this site and hope that it can help you make a decision on your next hunting adventure.
Tatonka Creek is a game fenced hunting ranch nestled in the legendary brush country of South Texas in Benavides, Texas. We are located 75 miles west of Corpus Christi and about 2 1/2 hours south of San Antonio or 4 hours south of Houston. While hunting with us you will see over 30 species of wildlife from Europe, India, the Middle East, the Orient, Africa and of course our native Texas. From Axis Deer to Whitetail Deer, TCR is Truly a wildlife paradise…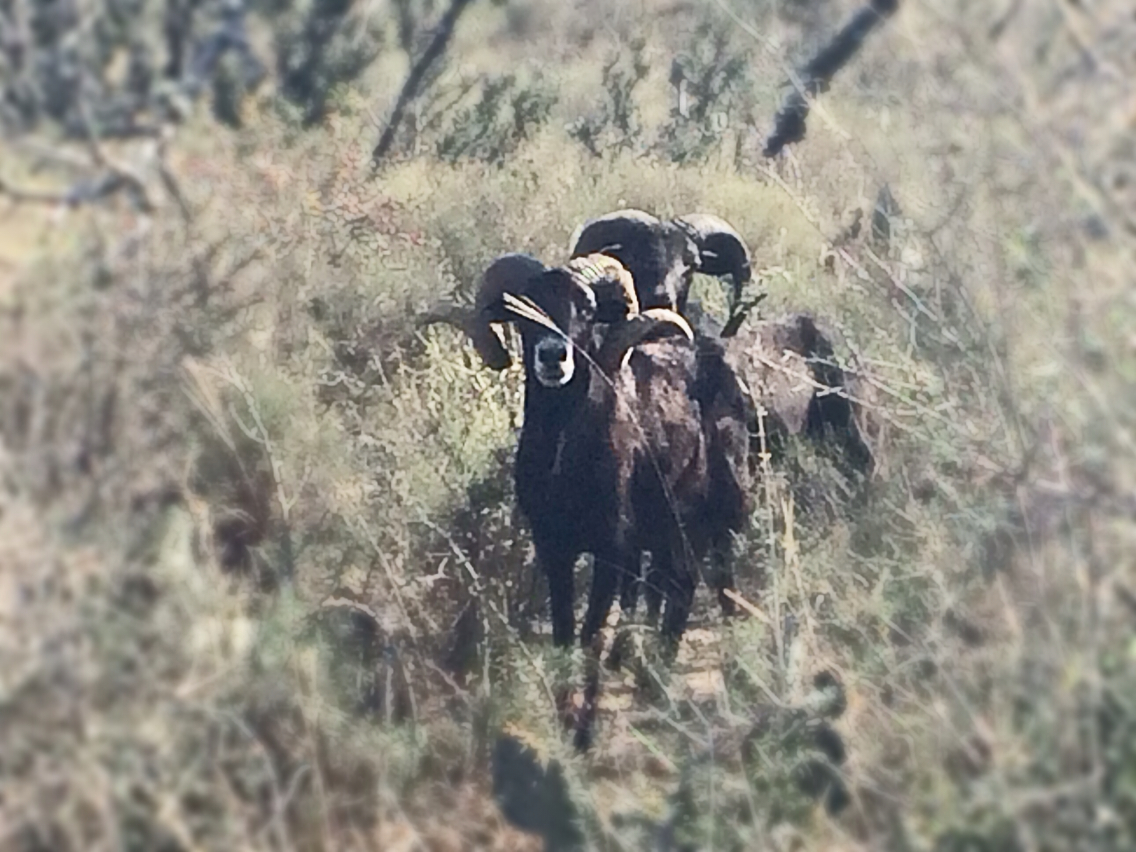 Affordable Hunting
---
Today, hunting has become a very expensive sport . Year after year, the cost of hunting continues to climb forcing many hunters out of the woods by no choice. We are extremely proud to say that we offer some of the most affordable hunts to be found anywhere. Tatonka Creek is also home of the famous "$325 Discount Ram Hunts." All of our hunt prices include lodging in the "Bighorn Lodge" which will accommodate up to 20 persons. The lodge comes equipped with a full size kitchen, multiple bathrooms and showers, large living room, satellite tv, large bunk room and privacy room for up to 6. We have an area outside the lodge for bar-b-q cookouts or guests may visit the local diners for home style meals within 6 miles of the ranch. .
---
The Hunt
---
Most of our hunts are semi guided from start to finish to assure you of an enjoyable hunt for an animal of your choice. We typically hunt from stands and vehicles and will occasionally do some light walking to secure a better shot. Most of our hunts are 2 days with most of the hunting taking place early in the morning and late in the afternoon. After you have taken your trophy, your guide will field dress the animal and place it in our game cooler until your departure from the ranch. Guides will cape and quarter your game for a moderate price depending on the size of the animal. This can be arranged with the guide at the end of your hunt. We welcome bow-hunters and gun hunters.